Nutrition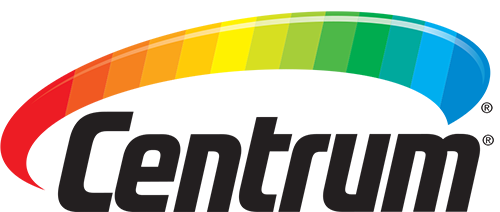 Top of the Morning: How to Hack Your Oatmeal
If you find yourself needing a second breakfast on the reg, you might want to take another look at what you're eating in the mornings. A good option to help keep you feeling full? Oatmeal. It's packed with fiber, which not only keeps you from snacking all day long, but also may improve your cholesterol levels and lower your risk of heart disease and obesity. But how do you spice up a bland bowl of oats every day? Check out these creative and delicious ways to make your next bowl of oatmeal a treat to eat: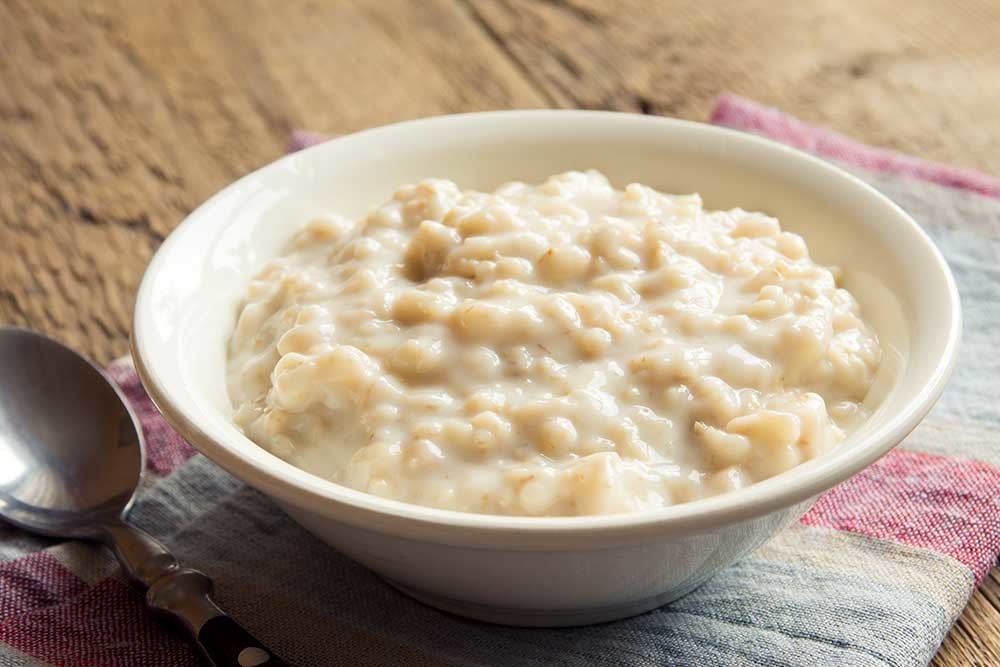 1. Denver trainer Natalie Uhling, co-founder of the NUfit workout method, keeps it fresh and flavorful by mixing in coconut flakes, berries, and almond butter. Almonds are low in saturated fat and rich in unsaturated fat (the good kind, in moderation), and have other good-for-you nutrients. One study out of Pennsylvania State University found almonds can help reduce levels of low-density lipoprotein cholesterol—aka bad cholesterol.
2. Some carob chips, chia seeds, and almond butter go a long way for trainer Hannah Davis, founder of Body By Hannah. Never eaten chia seeds before? These little nutty-tasting seeds have superstar qualities: They're high in fiber, protein, calcium, and omega-3 fatty acids. Chia seeds absorb lots of liquid, so they're a great way to thicken up a bowl of oatmeal while making it extra-nutritious. Add a tablespoon or two into your oatmeal, mixing well so the seeds don't clump.
3. Nutritionist Lisa Bruno, MS, RDN, co-founder of fitness studio Work It Out in Hoboken, New Jersey, suggests mixing in the "magical macro," protein, to your oatmeal. She recommends adding a scoop of your favorite vanilla plant-based protein powder after cooking the oats. Not only does it add flavor and increase satiety, but protein powder can bump up the total protein of your breakfast to 15 to 25 grams, depending on which protein powder you use. If you find your oatmeal to be a little too thick after adding the protein powder, add a splash of almond milk or water to get it to the perfect consistency.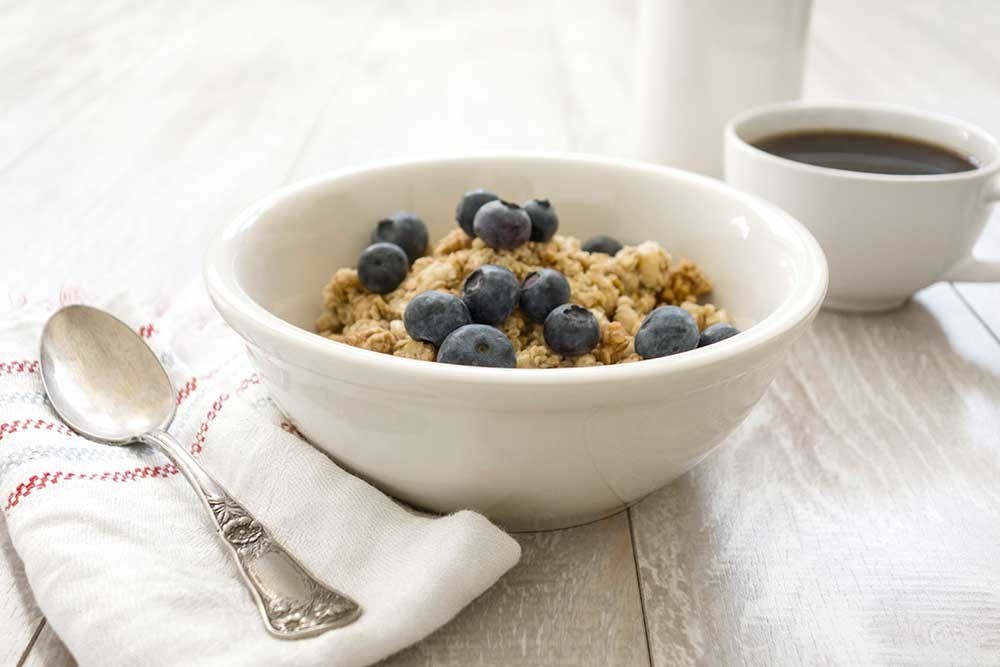 4. Obviously fruit is a no-brainer way to top your oatmeal, but ever think about using some frozen berries? Nutritionist and author of The Big Book of Organic Baby Food Stephanie Middleberg suggests letting them melt into the hot oatmeal. Add some crushed walnuts for some extra crunchiness, then dig right in. The best part of using frozen fruit? It's frozen right after harvesting, so it's just as nutritious—and in some cases, more so—as fresh fruit. Keep a bag of frozen berries in your freezer and you'll be able to have them all year 'round.
Find other great health and wellness stories at Shape.com/Strive.