4 Easy Ways to Upgrade Breakfast Smoothies

+

Smoothies are an excellent option for a grab-and-go breakfast when you don't have time to cook a full meal in the morning (and they feel nice on a sore throat if you're sick!). They help you get more fruits and veggies into your diet, and can even give you an a.m. protein boost, all while being refreshing and tasty—that is, if you know how to make them right.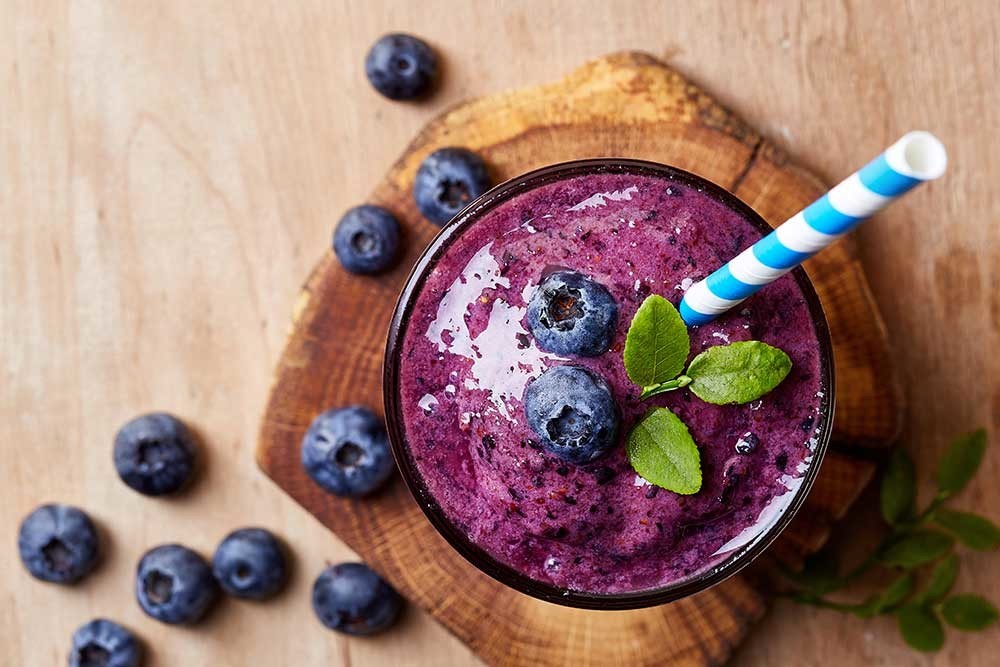 It's easy to go overboard on the fruit and juices when making a smoothie—which can create a sugary drink that will leave you crashing in a few hours—or to add too much of all your ingredients, making a formerly healthy option into a heavy calorie-bomb. These swaps and tips from Eliza Whetzel-Savage, R.D., at Middleburg Nutrition, can help.
Limit Your Fruits
"Overfruiting is a common mistake," Whetzel-Savage says. "I recommend sticking to one to two servings of fruit." That might be a half a frozen banana, half a medium mango, and one to two dates. If you usually add more fruit, try swapping one of the servings for a green, a nut or seed, or other protein source. Veggies will add more nutrients for less sugar, and nuts, seeds, and other proteins will add satiety, Whetzel-Savage explains. And on that note…
Add a Quality Protein Source
Filling smoothies are the best smoothies. "I recommend at least one source of protein in each smoothie," she says. "It will give you an energy boost." These can be nuts or nut butters; seeds, like chia, flaxseed, and pumpkin seeds; Greek yogurt; kefir; tofu; or spirulina. Protein powders are also a great way to add protein to your smoothie; just make sure to check that your blend doesn't have a ton of added sugar or other sweeteners.
Check Your Extras
It's fun to add toppings to smoothies; they give the drink texture and can make it Insta-worthy. But avoid going too crazy, Whetzel-Savage warns. "Don't pile them all on. Choose one or two, and watch the portion." For example, if you like to add granola, stick to a low-sugar variety or just sprinkle on some raw rolled oats. Added sugar and sweeteners can be lurking in any non-whole-foods, so check the labels of add-ins like milks and smoothie dusts or powders. Also, make sure to test out unusual ingredients like trendy mushroom mixes and ashwagandha. "These are strong herbs and you may not react well to them," she says. "When in doubt, leave them out!"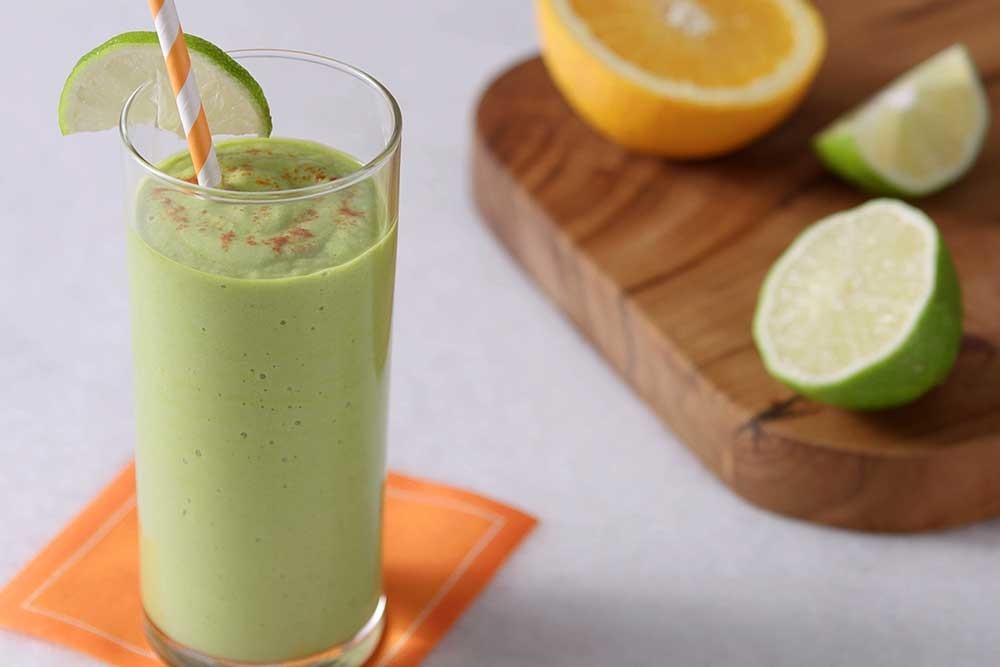 Balance Your Breakfast
Keeping a rough formula handy can be the easiest way to make a super-healthy smoothie that's balanced and filling with a reasonable amount of calories. Whetzel-Savage uses this one:
1 cup of liquid, like your milk of choice or coconut water
1–2 tablespoons of a base, like nut butter, yogurt or kefir, protein powder, or tofu
1–2 servings of fruit, like ½ a banana, ½ cup of berries, or 1 to 2 dates
1–2 handfuls of greens, like spinach or kale
1–2 toppings, like chia, flaxseeds, cacao nibs or powder, spirulina, or oats
optional spices or fresh herbs, like mint, ginger, turmeric, or cinnamon
Ice
Toss your faves in the blender and sip up. (Need some inspo? Try this mango un-margarita smoothie.) Cheers!
Get more great health and wellness stories at Shape.com/Strive.