It's like having a trainer who lives in your pocket!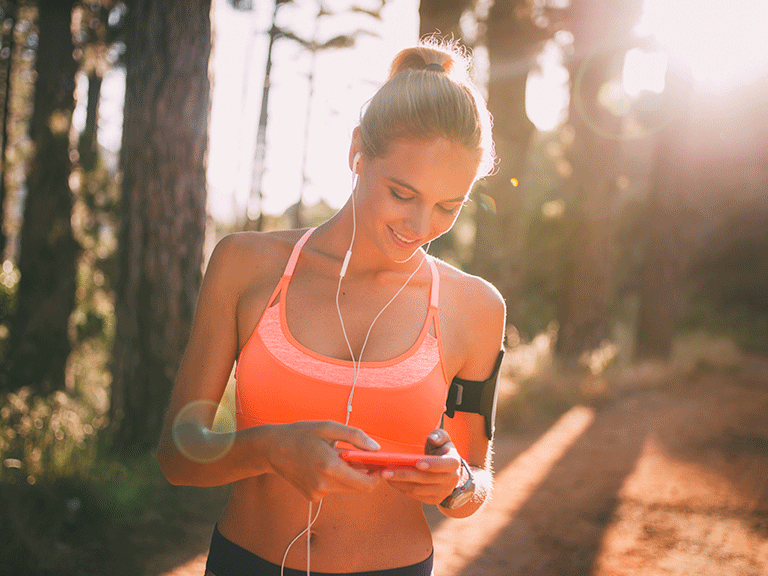 Sure, it would be lovely to have a personal trainer—someone pushing you to bust out that last squat and driving you to meet all your fitness goals. Unfortunately for those of us who are not celebrities, trainers can be super-pricey. But even if you can't afford your very own workout coach, you're in luck, because like pretty much everything these days, there's an app for that. A new wave of personal-trainer apps are a fraction of the cost and just as motivating. Another bonus? You can do a lot of their workouts in your own home when winter weather keeps you from the gym.
This app created by the makers of FitBit is just like having a real-life personal trainer in the gym (or at home!) with you. It's filled with videos of upbeat and super-fit trainers guiding you through warm-ups and classic strength-training moves like lunges and planks. It will even count down reps, customize your workout based on the personal data you enter into the app, and stop to ask how you're doing along the way. ($7.99/month)
Like your own personal cheerleader, Aaptiv connects you to hundreds of audio recordings from trainers; just pop in your headphones and listen as they coach you through high-intensity workouts like running, elliptical and cycling (and, if you're brave, marathon, half-marathon and 5- and 10-K prep programs). Bonus: it also comes with amazing playlists! (free to download, $9.99/month)
Always wanted to try the CrossFit craze but can't get to a studio? This app has you covered. Every morning, it serves up a "WOD"—crossfit lingo for "workout of the day"—complete with tips and videos guides. You'll be box-jumping in no time. (free to download, $2.99/month)
The most flexible of the personal trainer apps, Sworkit offers a wide range of workout options based on your mood. Users can choose genres like cardio, yoga, stretch and strength-training, then customize if they want to focus on upper, lower, or total body, and how long they want to sweat. (Free)
The next best thing to a real-life trainer in 2017? A trainer who pops up on FaceTime. Fitmo lets you video-conference with a real trainer during your session to work toward your goal, whether it's to lose weight or build muscle ("light training" starts at around $20/week).